Project Overview
In 2012, BMKG engaged in an ambitious modernization project of its whole meteorological infrastructure: the "Strengthening BMKG Weather and Climate Service Capacity Project". Succesfully carried out by MFI between 2012 and 2015, it paved the way for a second phase launched in 2019. Then again, BMKG chose MFI to design and implement this project. Named "SUS Project" for Scaling Up Strengthening, this new phase reflects the quality of the long-term cooperation between France and Indonesia in the field of meteorology, as well as the mutual trust developped by BMKG and MFI over the years.
The SUS Project aims at consolidating the foundations built during the initial phase, while adressing new challenges in the fields of warning (introducing the innovative concept of Impact-Based Forecast), mass production of customized weather / climate products and enhanced services for air navigation safety.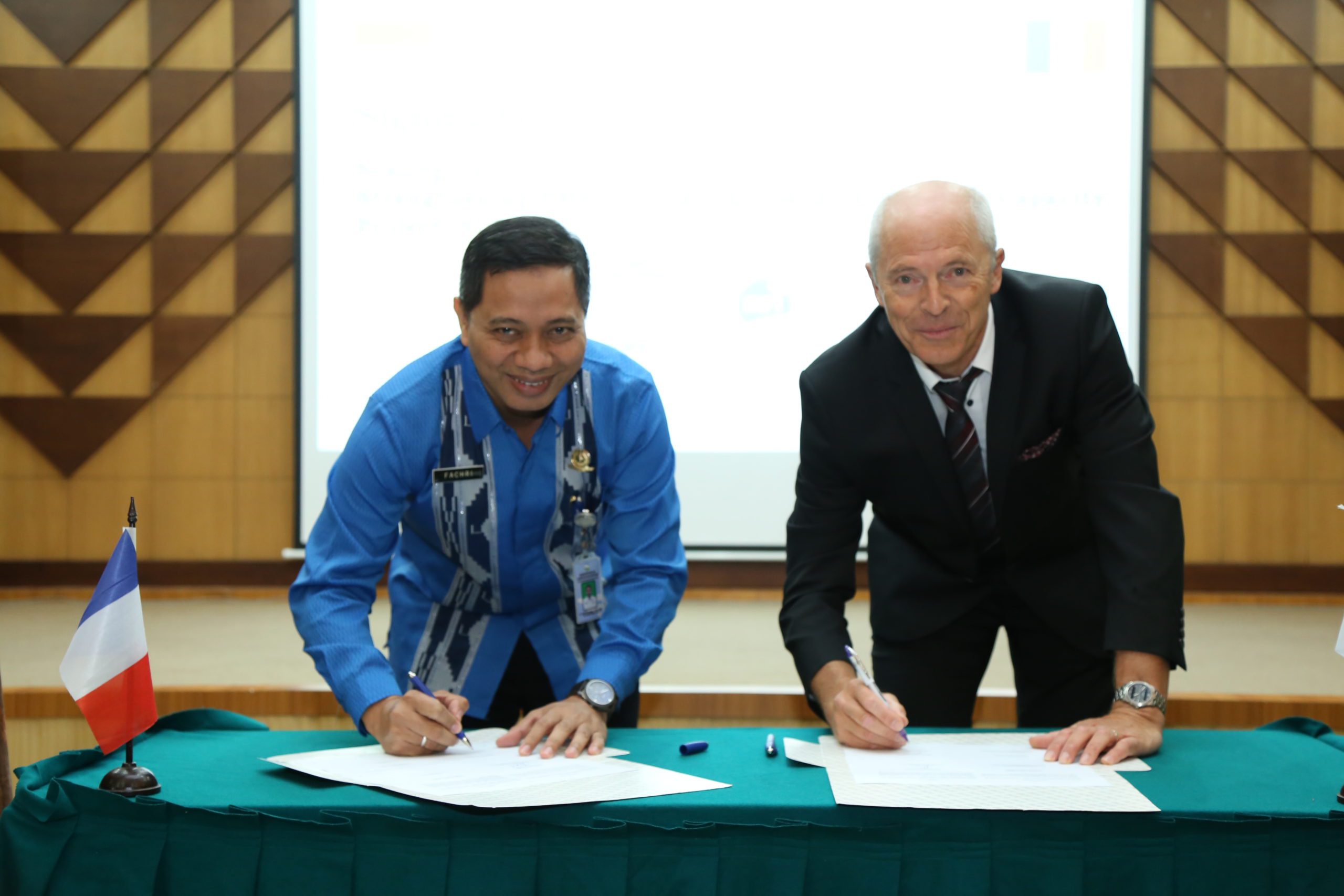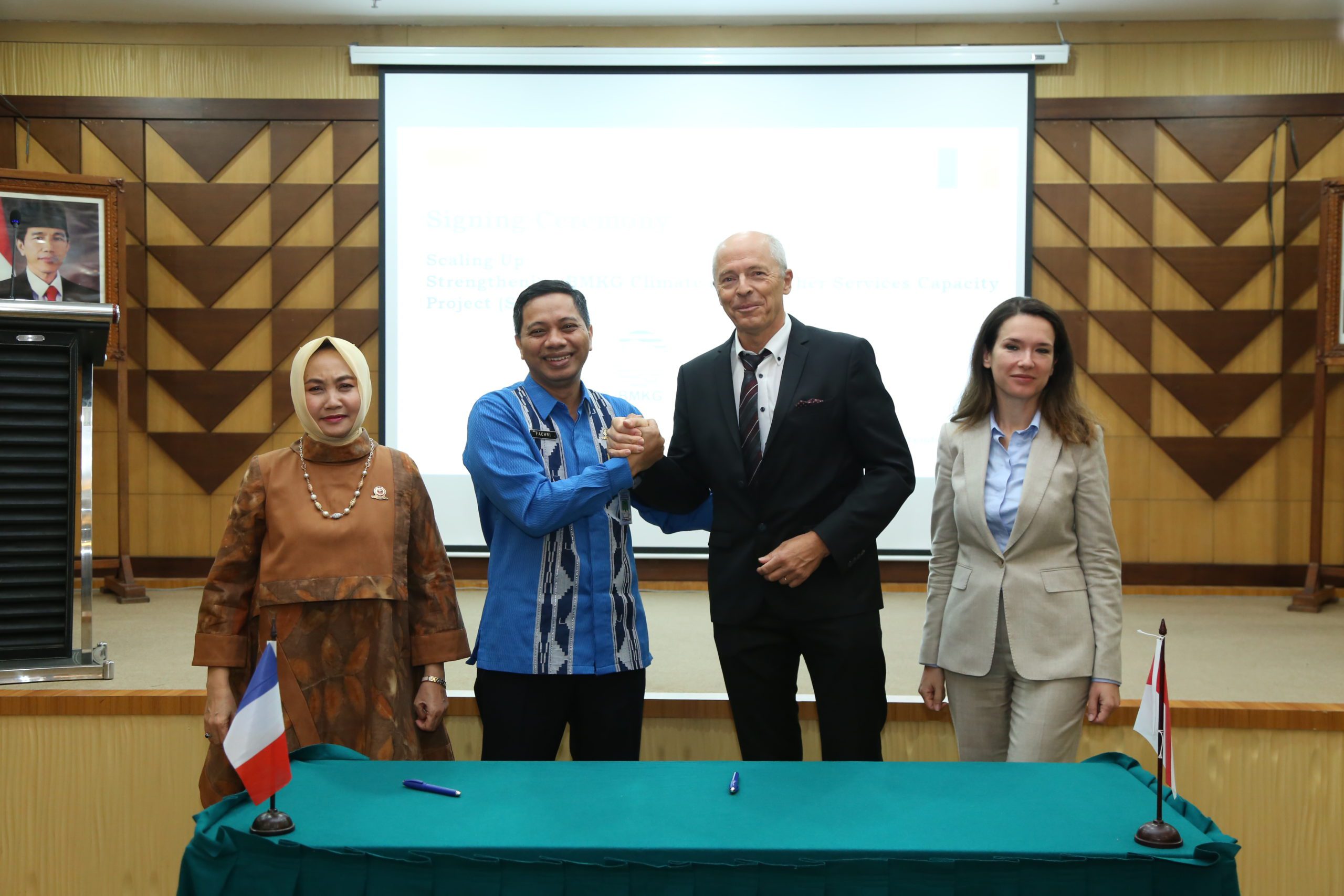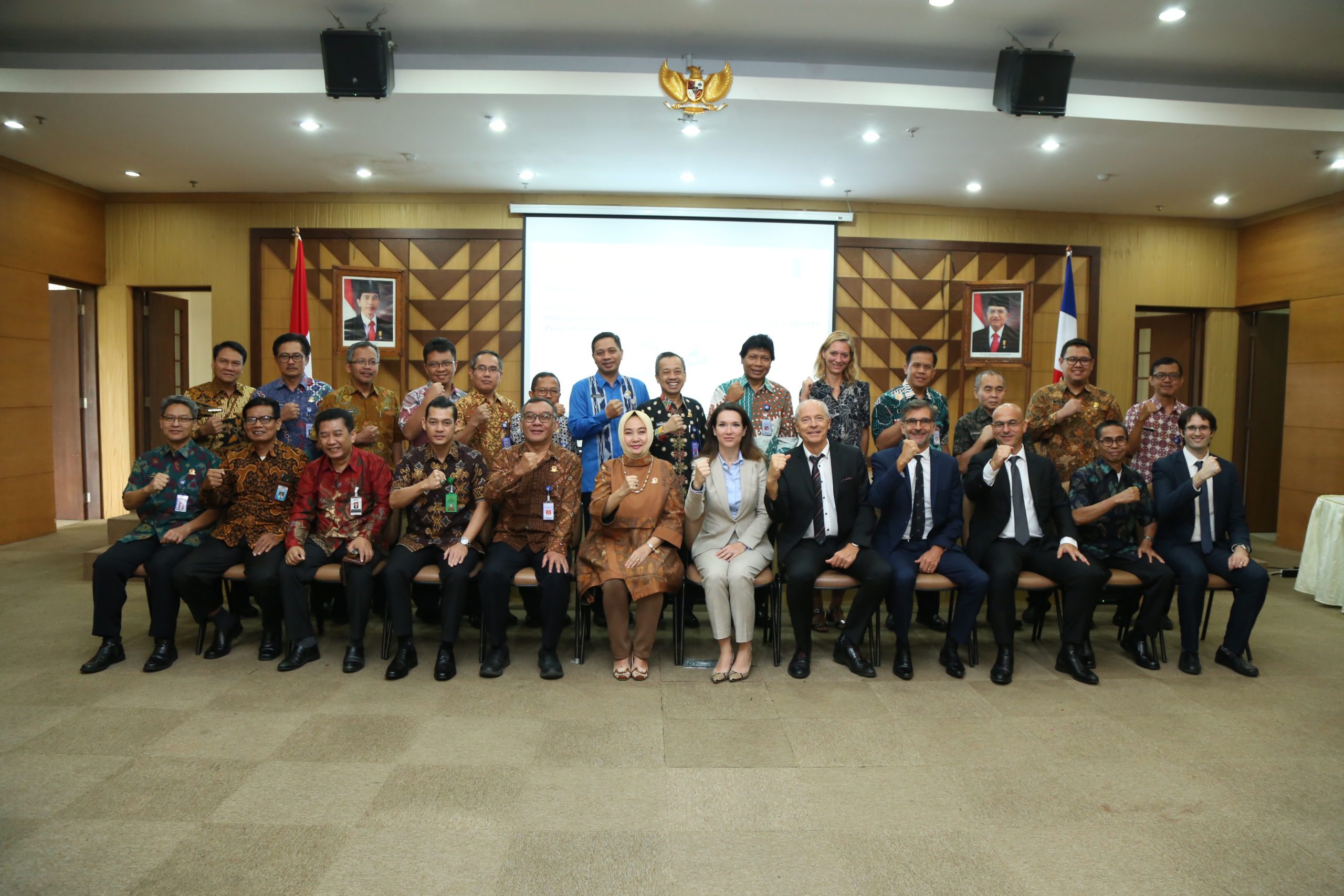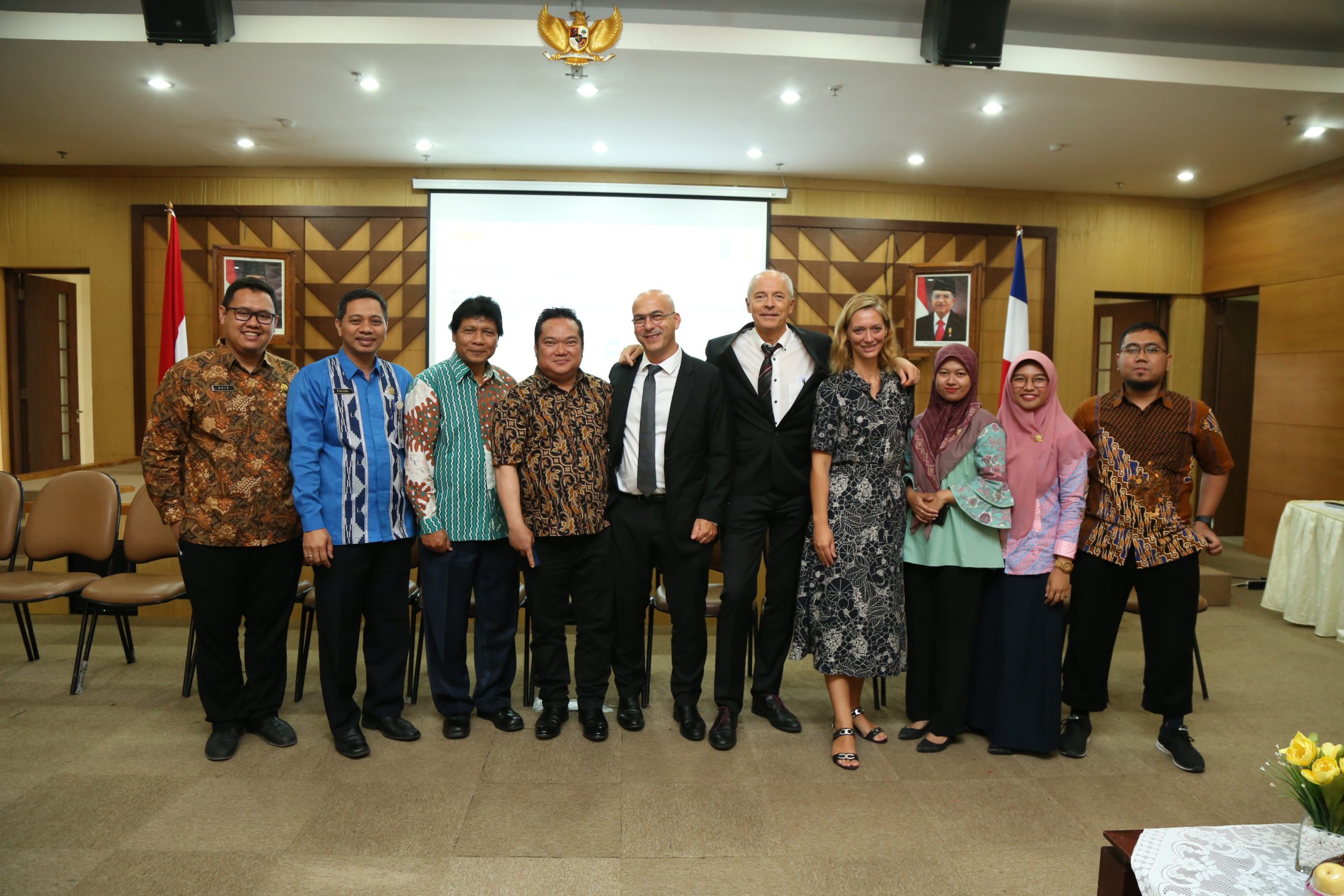 CONTENT OF THE PROJECT
The overal objective of the SUS Project is to extend service capability and accuracy of BMKG weather & climate services. Such extension aims at wider services in terms of:
- Time scales: all weather and climate ranges covered (from nowcasting to lang-range forecast and climate scenarios), in a seamles mode
- Geographic coverage:
>> all international airports and a selection of domestic airports equipped
>> Extension of BMKG technical infrastructure to the 33 Indonesian provinces and implementation of Impact-Based Forecasts and Warning at "kabupaten" (district) level.
- Economic sectors addressed: aviation, marine, agriculture, health, energy, etc.
OBSERVATION
Detection lightning network over Sumatra island (9 sensors) + updated Lightning Data Concentrator (CATS) installed at Jakarta HQ.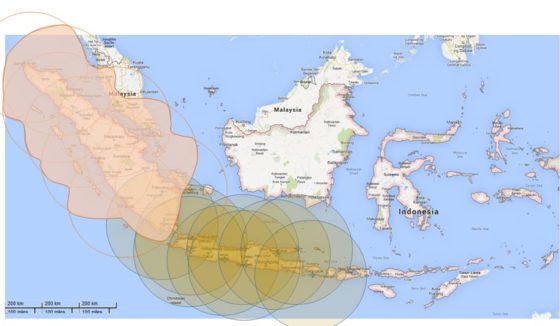 INFORMATION SYSTEMS
SYNERGIE-WEB - Forecasting system (upgrade of SYNERGIE system implemented during phase 1):
Extension of forecasting capacities to all 34 provinces
>> Supply and implementation of 4 servers (HQ + RC 3) + licenses
>> Supply and implementation of 47 client workstations + licenses (HQ, 33 provinces, 5 airports, STMKG)
METEOFACTORY - PWS/EWS system including Impact-Based Forecast (upgrade of METEOFACTORY system implemented during phase 1):
Upgrade to provide extended forecast up to 10 days + improve capacity of NDF and early warning up to kecamatan level
>> Supply & implementation of 4 servers in HQ + 2 servers in RC Denpasar + licenses.
>> Supply & implementation of 4 client workstations in HQ + 33 workstations in Provinces + licenses.
AEROMET-WEB - Pilot briefing system (scaling up of the coverage initiated with Phase 1):
29 airports covered:
>> Supply & implementation of 2 servers in HQ + licenses
>> Supply & implementation of 60 client workstations + licenses
EXTRAMET - End-user specific service system to configure customized end-user extranets, adapted to the specific needs of identified targets.
>> Supply of 2 complete sets of extranet "ready-to-use" for 2 companies / organization in the prioritized sectors defined by BMKG (Transportation & Infrastructure).
VIDEO GRAPHIC Production System to allow BMKG producing its own daily video weather forecast.
>> Equipment includes: 4 monitors, 2 cameras, 2 tripods, lightning and ceiling construction, green screen, microphones, stabilizer, etc.
CIPS - Central Information Processing System (upgrade of CIPS system implemented during phase 1)
>> Expand processing capabilities (multiple geostationary satellite data, weather-dedicated indexes, model output statistics, etc.)
>> Provide a framework for developing and operating Impact-Based Forecasts
TRANSMET (integration hub only).
WIGOS-Met - WIS compliance system (limited configuration to handle observation metadata)
SUPPORT SERVICES
Integration (BMKG HQ + Regional Centers + Provincial observatories + Airports + Observation sites)
Project Design Study
Project Management, including Steering Committees every 6 months
Consultancy & Change management
Capacity building & Training (including 9 Masters degree programs in French schools / universities)
Technical support
NWP data flow:
>> 3 years ECMWF NWP Data flow
>> 3 years UK MetOffice NWP data flow over Indonesia
>> 3 years AROME data flow
Project outcomes
For Indonesia
Continue on the path of better protection of population and goods thanks to scale-up of forecasting and warning capacities, including implementation of Impact-Based Forecast that will take into account vulnerability data.
Improved conditions for aviation with optimized airport operations and enhanced means to guarantee flight safety.
Better support to the national economy with always more customized meteorological products and decision-aid tools for Indonesia's major economic sectors.
For BMKG
Implementation of National Digital Forecast to optimize man / machine mix and serve as input for mass tailored seamless production at kecamatan or city level.
Reinforcement of the web-orientation of BMKG's met ecosystem: allows to set up any working organization (centralized, distributed) over any number / kind of sites; no onsite system administration needed; no more data exchange with RCs, airports and Provinces needed; cluster-based architecture at HQ to sustain performance; scalable for future extensions.
Ongoing process of improving BMKG's brand image (social media, mobile app, TV, etc.)
New source of revenue for BMKG with the implementation of the EXTRAMET solution that will allow BMKG to start charging targeted end-users for private services.
Project in pictures