MFI at the forefront of the Early Warning for All initiative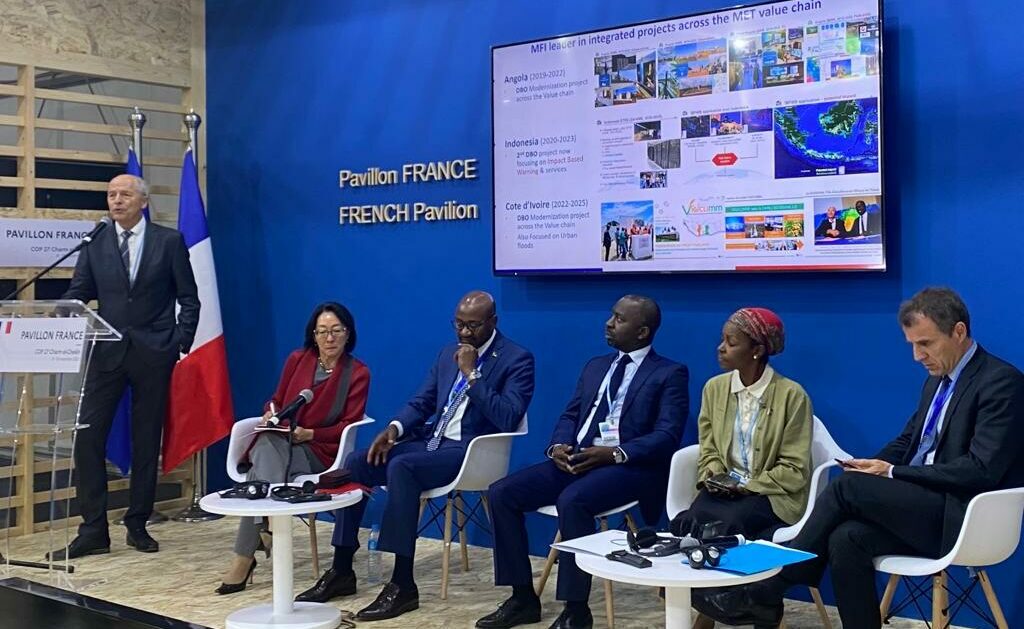 On November the 8th, our President Patrick Bénichou was in Egypt to participated to a COP27 side event, organized by the French governement, on public - private approaches for climate adaptation projects. In presence of the French Climate Ambassador HE Stéphane Crouzat, it was the opportunity, to once again push and present MFI's initiative "W4ALL": a concrete solution to respond to United Nations & World Meteorological Organization call for providing, within 5 years, early warning solutions ensuring the protection of every single person on Earth.

Ms. Mami Mizutori, Special Representative of the UN Secretary General for Disaster Risk Reduction, gave explicit support to MFI's strategy and W4ALL initiative... and so did other high-level panelists such as Mateus Magala, Minister of Telecom & Transport of Mozambique, or Jean-Louis MOULOT, Director General of SODEXAM Côte d'Ivoire!

Patrick Bénichou also announced that MFI could lead a consortium based on W4ALL principles, involving French skilled companies like PREDICT Services.
Things are moving and MFI is proud to be at the forefront of this momentum... LET'S MAKE IT HAPPEN 💪 !!!
CONTACT US
Looking for more information? A project you would like to discuss?
Interested by our job opportunities?
Let us know !