The VIGICLIMM Project is now on track and ready to move forward!
Our first operational mission, gathering MFI's entire core team, for the strengthening project of the Meteorological Department of SODEXAM Côte d'Ivoire, took place last week in Abidjan. It was a pleasure for all participants, on both sides, to finally meet in person and settle together, the main principles of the VIGICLIMM Project.
They can be summarized in 4 major ideas:
🔁 Divide the project by work packages that correspond to SODEXAM's operational activities (observation, forecasting, service delivery, etc.) and favor an incremental approach in order to be able to highlight, very quickly, significant progress in the various areas of responsibility of the Met Department.
🎯 Put end-users at the center of all concerns. Providing them with better service is the ultimate goal of the VIGICLIMM Project. The whole infrastructure that is going to be implemented will be thought and designed in this perspective. Last week's visits to the National Agency for Civil Protection, or to the Federation of Representatives of Ivorian Industries is the proof that this end-user orientation is taken into account very early in the project process.
👨‍🎓 Consider capacity building and transfer of know-how as key aspects of the project: almost 300 training days are included in the VIGICLIMM Project, 285 SODEXAM staff members will participate… a great organizational challenge for MFI and a crucial key success factor regarding ownership of the new met ecosystem implemented.
⌚ Bring visible benefits in a short period of time: for example, MFI and SODEXAM have agreed to be able to have available, by the end of 2023, a test version of an agromet application to optimize rice cultivation. That's what we call a "quick-win" 😉!
We want to take advantage of this post to thank Mr. Daouda KONATE and all his staff for the warm welcome they gave to MFI's team. The expertise of Mr. Frederic Cazenave and Mr. Michel Pinghouinde, representatives of the World Meteorological Organization was also highly appreciated!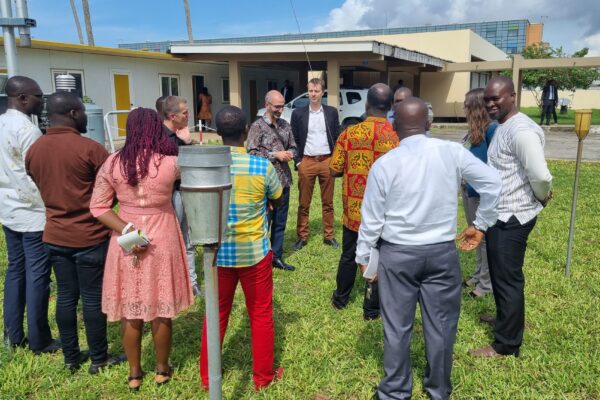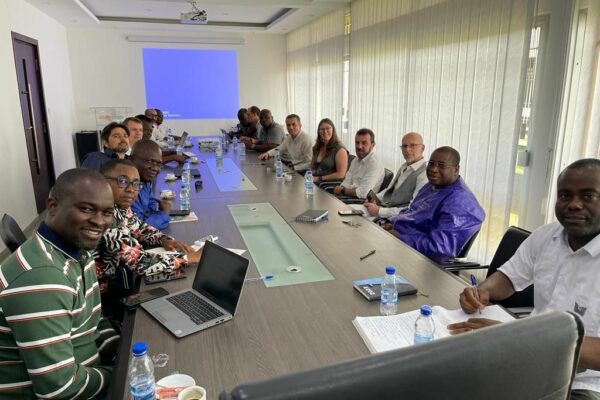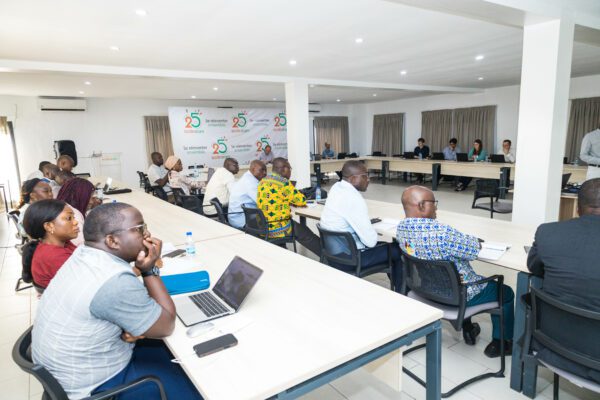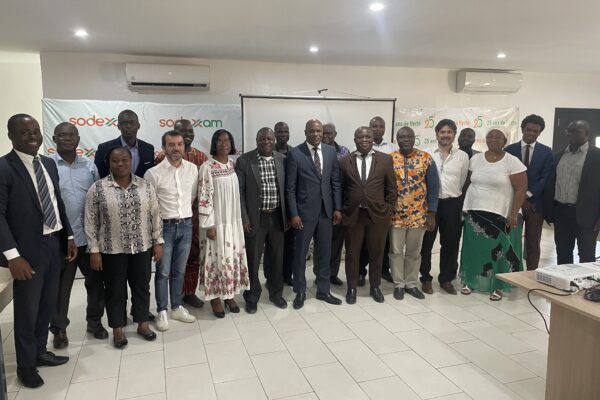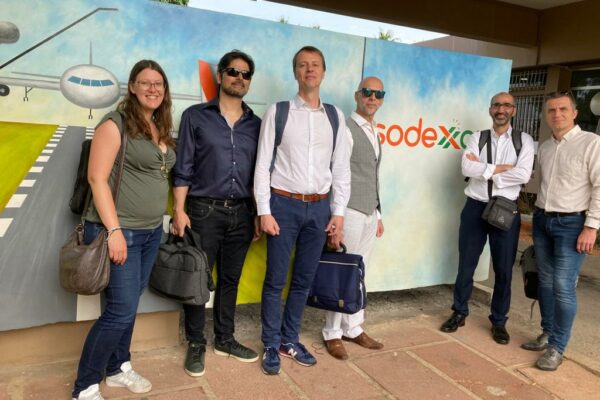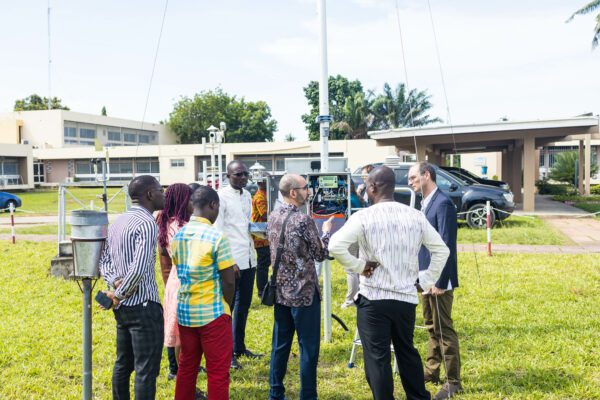 CONTACT US
Looking for more information? A project you would like to discuss?
Interested by our job opportunities?
Let us know !