The project is entering its last year of realization...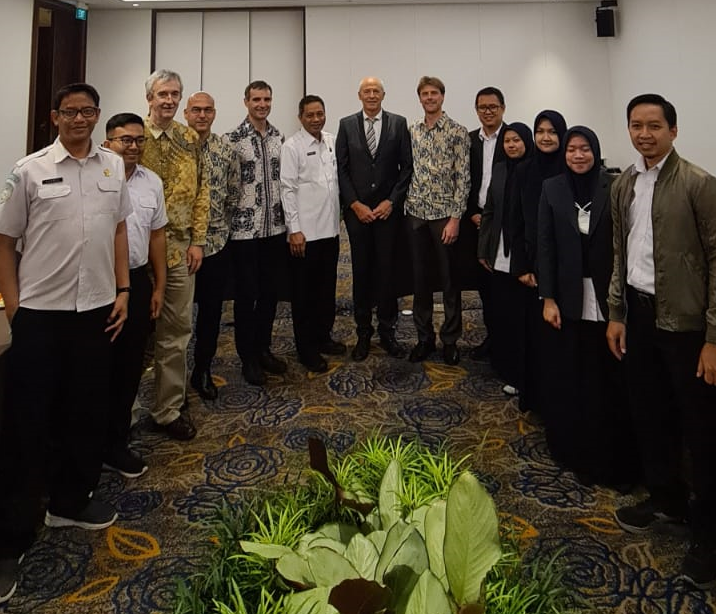 Steering Committees are an important milestone in the life of our projects as they give the opportunity, every 6 months, to assess achievements and point out the goals to be met before the next encounter. We like to imagine them as the backbone of our project organization! The human aspect is also crucial: being able to meet with the executives of our customers for joint work sessions and direct exchanges is extremely valuable to maintain the spirit of partnership that we wish to instill in all our projects.
📅 Three weeks ago, we were in Bali to participate to the 4th Steering Committee of the SUS Project we are currently carrying out for BMKG, in Indonesia. This high-level meeting resulted in two major decisions:
First, BMKG and MFI jointly decided to extend the duration of the contract by 6 months, bringing its term from June 2023 to December 2023. This decision was motivated by the will to create the best conditions possible to finalize the SUS project, especially in the fields of capacity building and transfer of ownership to BMKG staff.
Secondly, this Steering Committee was the opportunity for both parties to express their strong motivation to reinforce joint activities on technical, functional and scientific aspects. A satisfaction for us as this validates MFI's positioning as a true "partner" and not only a "provider". Working side by side with BMKG's teams to assist them in their development and empowerment is the essence of our mission.
🙏 We would like to thank BMKG for their warm welcome on the beautiful island of Bali. Appointment is already made for the next Steering Committee: it will be organized in France, next June! See you there 😉!
CONTACT US
Looking for more information? A project you would like to discuss?
Interested by our job opportunities?
Let us know !